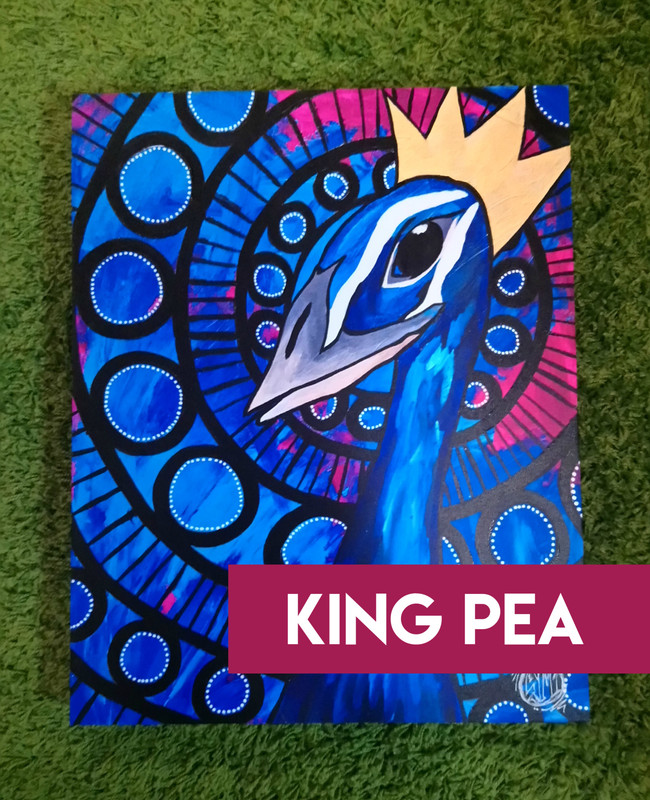 February 2020 Print of the Month
Title: King Pea
16x20, Acrylic on Canvas
About the Painting: Everybody that's been with me for a while knows I LOVE peacocks. Plus, they are one of my fav things to paint. I've painted so many over the years. On bags. On canvas. On tees. It's rare that I've been able to keep one for myself. I painted this one for no other reason than love. The background is inspired by the stained glass in churches and the halo they make around the heads of the saints. I decided to stray away from the greens and teals, and instead chose to accent with the deep pink for something a little more unexpected. Instead of the traditional crown of feathers on the head, I opted for a literal crown, because I'm don't think the peacocks know the difference.
Peacocks are absolutely beautiful birds. The colors are magnificent. But my fav thing about them is how they walk around like they own the place. Puff out their feathers, take up ALL the space and boom! It's "2 miles an hour so everybody sees you". When their feathers are not spread, they're trailed by this long obnoxious train as if they are the sole members in their own royal court. Everything about them screams "I am beautiful. Look at me". Obviously an animal we can learn a thing or two from.
Reminder: STUNT.ON.THEM.HOES.
Mood: Feeling Myself
Pairs Well With: Any shade of Blue, Black, White, Magenta, Burgundy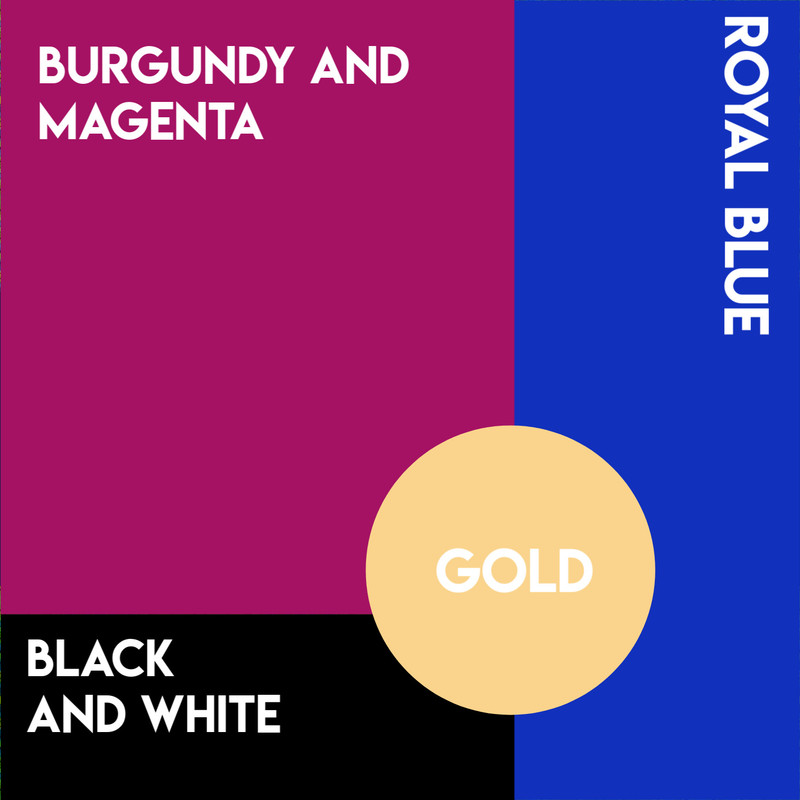 Click here.