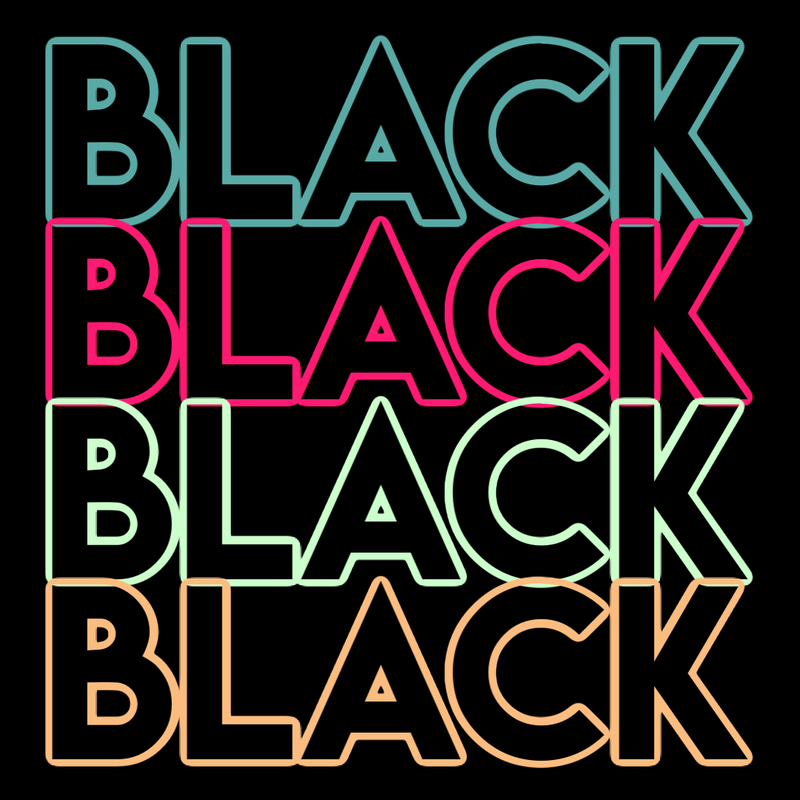 ***This list ONLY includes businesses I have personally patronized.



Sasha Martoni (Art and Apparel)
Pink LoMein (Art, Apparel, Accessories)
AMA Art Studios/Ashley Aarons (Art and Stickers)
Primo Supremo (New Jersey Photographer)
Yamerra
CP the Artist
Addye B Art
Akaimi Davis (Art, Stationery, Accessories)
Brothas and Sistas (Art, Apparel, Accessories)
These Pink Lips (Art, Apparel, Accessories)
OG Penny Proud (Art, Stationery)



Candid Art (Jewelry, Kids Apparel, Home Goods)
A House Called Hue (Pins, Patches, AND Embroidery and Screen Printing)
HOA Accessory Bar (Hand Painted Jewelry, Apparel)
Zellhaus (Jewelry)
The Mary Elizabeth Bag Collection (Hand and Travel Bags)
Societe Urbane (Jewelry)
Fruition Hat Company
MASHULU by Artina (Handbags and Masks)
Wrapper Delights
Rachel Stewart Jewelry
The Wrap Life
Pin and Proper (Pins, Buttons, Stationery, Masks)
Red Frame Accessories (Sunglasses and Fashion Frames)
84Gem (Jewelry)
Afrohemian (Jewelry)
Protect Yo Energy (Apparel, Accessories)






Honeysuckle Moon (Bath and Body products, Plant Based Skin Therapist)
The Doux (Haircare, Apparel, Accessories)
Naturall Club (Haircare)
Brandi Frye (Stylist- Bundles, Styling tools via RawFX)
Essential Wombman (Menstrual Care, Womb Wellness)
Herb'N Eden (Bath and Body)
Soak and Polish Nail Bar (Manis AND Pedis)
BB Bombs (Bath and Body)
CandyxPaints (Vegan Polish and Nail Care)
Dr. Locs (Hair Care Specifically for locs)
Tiny Tub (Bath and Body)
The Crayon Case (Cosmetics)
Garner's Garden (Personal Care Essentials)
Coil Brush (Styling Tool)




Posh Candle Co. (Candles, Roomsprays, Incense, and Smudges)
Nori+Mali
Love Ground Candle Co.
I'scentual Amour (Also, bath and body Products)
Cooper Lake Candle Co. (Candles and Room Sprays)
Halcyon Grace (Room Spray)

MarMade Design Co.
NikNax Stationery and More
Honest AF
Onyx Stickers






Menjar Financial (Tax Preparation)
Inspire Coaching (Counseling and Coaching)
Tees on the Spot (Printing Services)
Kareracter (Branding/Design)
Comfort Central HVAC
Colurwrk (Photography)
Rejuvenation Massage and Body Works
Leah the Creative (Brand Imagery/Commercials)
SXTEEN Design Studio (Brand Agency)
Ma'ati Spa (Winston-Salem, NC)


Washington Ave. (Vintage and Upcycled)
Heeled by MelRose (Shoes and Apparel)
Tees in the Trap (Tees and Accessories)
Mess in a Bottle (Tees and Accessories)
Kay-La's Boutique (Fashion and Accessories)
ExTouch.com (Divine 9/Greek Apparel)
CandyShop (Fashion)
Plethora LA (Tees and Accessories)
SaveSoul Clothing (Vintage and Handmade, Masks)
Eden Brand Official (Fashion, Masks)
The Thrift Jesus (Vintage and Styling)

Avant-Garde Books
Penelope the Pirate Princess (Children's Book w/ Activities and Merch)
Beddy Bye Books (Children's Books)




Events organized by Black people/companies.

Craft Savvy Market (Pop Up Shop)
The Village Market ATL (Pop Up Shop Specifically for Black Business)
Pop of Culture (Traveling Pop Up Specifically for Black Business)
Black Girl Art Show (Art show featuring Black Women Artist, Also Brother show featuring Black Men Artists)
Poetry vs. Hip Hop
Clubesque (Cabaret Show)



Most of these are in the Atlanta Metro Area, but some of the ship. I'll add a little * so you'll know which ones.
*Just Add Honey (Tea)
Nana's Chicken and Waffles
Brown Sugar Desserts
Trapp House (Phoenix, AZ)
Debbie's Delights
CheeseCaked Creamery and Cafe
Sublime Donuts
Tier Couture Bakery
*Majestea
*Ivy's Tea Co.
Terri's Cafe
Slim and Husky's Pizza Beeria
Sweet Cheats
Kupcakerie
Pot O Wings
Double Scoop Ice Cream
The Sugar Mill, Inc.
Chocoholics 360
Two Dough Girls
*Teas with Meaning
Twisted Soul Cookhouse and Hours
Sweet Potatoes (Winston-Salem, NC)
Grubbin Out ATL (Foodtruck)
Lemonade Mixology
Tom, Dick & Hank
The Cupcake Collection (New Orleans, LA, Nashville, TN)
Coco Hut (New Orleans)
Half Shell on the Bayou (New Orleans)
Endulge Cupcake
Dolphins Water Ice Factory
Fireside Restaurant
Le Petit Marche
Coaxum's Low Country Cuisine
Paschal's Restaurant
McBride Sisters (Wine)
Atlanta Breakfast Club
Pit Boss BBQ
Negril Village
Apple Butter Bakery
*Harlem Chocolate Factory
*Candied by Tricia Briley (Flavored Popcorn and Treats)
Plant Based Pizzeria
Sweet Auburn Seafood




Le Musee de fpc (New Orleans, museum chronicling the lives of Free People of Color)
Party Out the Box (Balloons, Party Supplies)
Material Life (Vintage fashions and artifacts by and featuring Black people)
FLR-PLN (Curated Retail Concept Store)



Social media accounts dedicated to highlighting Black Owned Businesses.

Shoppe Black
All Black Everything
iSupport BOBs
Melanin Marketplace (OG Pinterest Page)